Dr Oliver Dale
Current Co-President 
Dr Oliver Dale is a Consultant Psychiatrist in West London Mental Health Trust and a Jungian Analyst. He is the clinical lead for the personality disorder pathway in Hammersmith and Fulham Treatment and Recovery Team and is the Clinical Lead for the Cassel Hospital and the Managed Clinical Network. He is an executive member of the General Adult Faculty (Royal College of Psychiatrists) and is Co-Chair of the Cross Faculty Working Group on Personality Disorder. His interests include service standards and service design for the supporting those with difficulties associated with the diagnosis of personality disorder and places an emphasis on developing opportunities for co-production in service development and delivery.

Dr Julia Blazdell
Current Co-President 
Dr Julia Blazdell is the Network Coordinator for the Managed Clinical Network for Personality Disorders in WLMHT, as well as being a freelance Educational Consultant for the Institute of Mental Health and a service user consultant for Psychological Approaches. Julia is also a trustee of the Cassel Hospital Charitable Trust.
Formerly a manager with Emergence, and before that, a project coordinator with the Mental Health Foundation, she has extensive experience in a range of service user involvement projects, including research, training, consultancy and service design.
Julia is passionate about developing and extending co-production and sees the co-presidency of BIGSPD as an excellent opportunity to broaden current debates around the construct of 'personality disorder'.
Dr Gary Lamph
Joint Secretary
Dr Gary Lamph is a Senior Research Fellow in mental health at the University of Central Lancashire and is a Registered Mental Health Nurse and BABCP accredited Cognitive Behavioural Psychotherapist with over 20 year's experience working in mental health services.  Gary has worked in a range of services often following new service developments in line with policy led modernisation of mental health services, including forensic inpatients, crisis resolution and home treatment, early intervention in psychosis, psychological therapies service and personality disorder services.
Gary recently completed the National Institute of Health Research (NIHR) Clinical Doctoral Research Fellowship at the University of Manchester. His PhD was entitled 'Enhancing understanding of the experience of people with common mental health disorders and co-morbid personality disorder traits who present to Primary Care IAPT services'.
In 2011 Gary won the Nursing Times Award in Mental Health for leading on the development of the Wigan Multi-Agency Personality Disorder service. He has a special interest in personality disorder and primary care treatments which is where his current research is focused. Gary is a trained and experienced personality disorder trainer and was a lead contributor in the development of NHS northwest E-Learning programme for personality disorder awareness.
Emma Jones
Joint Secretary 

(Maternity leave Oct 2018- Nov 2019)
Emma Jones works in the mental health team at the University of Central
Lancashire in Preston. She is course leader for programmes looking at the term and diagnosis of personality disorder and working with people with the diagnosis. She also has involvement in a number of pre-registration nursing modules and module leads both undergraduate and postgraduate modules up to masters level. She is motivated to explore ways of making learning fun and interactive.
Prior to her current position she was a team practitioner within a forensic service in which she continues clinical work. This includes working closely with teams across prison, community, inpatient and secure settings, providing specialist risk assessment and risk management advice. Emma works alongside probation services in a Community Personality Disorder Service which provides consultations and formulations for offenders identified as having personality disorder traits. Prior to this Emma worked as a nurse in a secure hospital.
Emma is one third of the online tweeting community @WeMHNurses organising and running chats on various topics. She is currently studying a Professional Doctorate in Health, with the title- The lived experience of the time service users and student mental health nurses spend together on personality disorder units: A phenomenological study. She is also involved in other research projects including social media use in undergraduate health care programmes and the impact of a HIV diagnosis on a person's mental health.
Kirsten Barnicot
Membership Secretary 

(Maternity leave Oct 2018- Nov 2019)
Kirsten Barnicot is a Research Fellow at Imperial College London, with a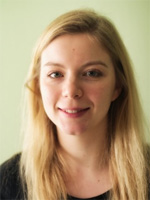 background in academic psychology and social psychiatry.  Her areas of interest are the psychological treatment of personality disorders, post-traumatic stress disorder, self-harm, perinatal psychiatry and parenting research. Her PhD research at Queen Mary University of London focused on treatment processes in dialectical behavior therapy for personality disorder. She is currently completing an NIHR Postodctoral Research Fellowship awarded to investigate the relationship between post-traumatic stress disorder, personality disorder and treatment outcomes, in addition to conducting research on the epigenetic effects of antenatal anxiety on child development and practicing clinically as a video feedback for positive parenting therapist.
The following Committee members are elected for 3 years:
Prof. Mike Crawford 
Dr Rex Haigh 
Dr David Kingsley
Kath Lovell
Tom Mullen
Dr Steve Pearce 
Sharon Prince
Sarah Skett
Peter Tyrer