BIGSPD Presidential Election Results
BIGSPD are pleased to announce that Oliver Dale and Julia Blazdell have been elected to continue their successful leadership of BIGSPD as co-presidents following their strong and uncontested application. Thank you, Oliver and Julia – we look forward to continuing to work with you!
Dr Oliver Dale
Current Co-President 
Dr Oliver Dale is a Consultant Psychiatrist and a Jungian Analyst. As the interim clinical lead for the Community and Recovery Services of Hammersmith & Fulham he is working with colleagues to deliver the Community Mental Health Framework as a part of the NHS England Long Term plan. As an executive member of the General Adult Faculty (Royal College of Psychiatrists) he co-edited the RCPsych Position Statement on Services for People Diagnosable with Personality Disorder. During his time as clinical lead for the Cassel Hospital he worked with the West London NHS Trust's Managed Clinical Network for Personality Disorder to develop a model of co-produced, multi modal and multidisciplinary psychological education, training and consultation. He has spoken widely and published papers on the concept of personality disorder; services  design; co-production; social psychiatry and relational practice.
Dr Julia Blazdell
Current Co-President 
Dr Julia Blazdell is the Network Coordinator for the Managed Clinical Network for Personality Disorders in WLMHT, as well as being a freelance Educational Consultant for the Institute of Mental Health and a service user consultant for Psychological Approaches. Julia is also a trustee of the Cassel Hospital Charitable Trust.
Formerly a manager with Emergence, and before that, a project coordinator with the Mental Health Foundation, she has extensive experience in a range of service user involvement projects, including research, training, consultancy and service design.
Julia is passionate about developing and extending co-production and sees the co-presidency of BIGSPD as an excellent opportunity to broaden current debates around the construct of 'personality disorder'.
Dr Gary Lamph
Communications Officer
Dr Gary Lamph is a Senior Research Fellow in mental health at the University of Central Lancashire and is a Registered Mental Health Nurse and BABCP accredited Cognitive Behavioural Psychotherapist with over 20 year's experience working in mental health services.  Gary has worked in a range of services often following new service developments in line with policy led modernisation of mental health services, including forensic inpatients, crisis resolution and home treatment, early intervention in psychosis, psychological therapies service and personality disorder services.
Gary recently completed the National Institute of Health Research (NIHR) Clinical Doctoral Research Fellowship at the University of Manchester. His PhD was entitled 'Enhancing understanding of the experience of people with common mental health disorders and co-morbid personality disorder traits who present to Primary Care IAPT services'.
In 2011 Gary won the Nursing Times Award in Mental Health for leading on the development of the Wigan Multi-Agency Personality Disorder service. He has a special interest in personality disorder and primary care treatments which is where his current research is focused. Gary is a trained and experienced personality disorder trainer and was a lead contributor in the development of NHS northwest E-Learning programme for personality disorder awareness.
Membership Secretary 

(Maternity leave Oct 2018- Nov 2019)
Kirsten Barnicot is a Research Fellow at Imperial College London, with a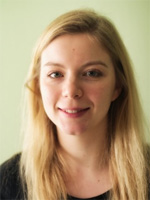 background in academic psychology and social psychiatry.  Her areas of interest are the psychological treatment of personality disorders, post-traumatic stress disorder, self-harm, perinatal psychiatry and parenting research. Her PhD research at Queen Mary University of London focused on treatment processes in dialectical behavior therapy for personality disorder. She is currently completing an NIHR Postodctoral Research Fellowship awarded to investigate the relationship between post-traumatic stress disorder, personality disorder and treatment outcomes, in addition to conducting research on the epigenetic effects of antenatal anxiety on child development and practicing clinically as a video feedback for positive parenting therapist.
Prof. Peter Tyrer
Interim Academic Chair
Peter Tyrer is Emeritus Professor of Community Psychiatry in the Centre for
Psychiatry in Imperial College, having previously been head of department and a professor at Imperial College since 1991. He has been interested in the common mental disorders, particularly personality disorder, since a medical student 57 years ago when he first developed a classification of his teachers that led to a questionnaire published in a best-selling book.  Since then he has been involved in both clinical and research practice to improve awareness and the utility of these most commonly experienced disorders in clinical practice, particularly personality disorder as this has been the most neglected and derided. He received the Lifetime Achievement Award of the Royal College of Psychiatrists in 2015, has chaired NICE guideline groups for borderline personality disorder (2009), substance misuse and psychosis (2012), and management of imminent aggression (2015), has written 39 books, including three on personality disorder, and over 650 original articles. He was the Editor of the British Journal of Psychiatry between 2003 and 2013, raising its impact factor to 8, and is currently an editor for Personality and Mental Health. He was also Chair of the World Health Organisation's ICD-11 Revision Group for the Classification of Personality Disorder until 2017, which introduced a radical change to the existing classification.  This change, to a dimensional system of severity, has abolished all current labels of personality disorder.  This has upset some people but from 2022 onwards this will show the subject has become more scientifically respectable.   
The following Committee members are elected for 3 years:
Prof. Mike Crawford 
Dr Rex Haigh 
Keir Harding
Tamar Jeynes
Dr David Kingsley
Kath Lovell
Tom Mullen
Dr Steve Pearce 
Sharon Prince
Sarah Skett
Dr Jorge Zimbron
Fiona Kuhn-Thompson
Zaynab Sohawon