Clare Shaw – Poet and Service User activist
Clare Shaw has three poetry collections from Bloodaxe: Straight Ahead (2006), which attracted a Forward Prize Highly Commended for Best Single Poem; and Head On (2012), which is, according to the Times Literary Supplement "fierce … memorable and visceral". Her third collection, Flood, was published in June 2018. Clare won a Northern Writer's Award 2018 for her fourth collection, which she is currently working on.
Often addressing political and personal conflict, her poetry is fueled by a strong conviction in the transformative and redemptive power of language. Clare is a Royal Literary Fellow, and a regular tutor for the Poetry School, the Wordsworth Trust and the Arvon Foundation. She is also a mental health trainer, activist and author with a particular interest in self-injury, Borderline Personality and alternative/ critical mental health narratives: her publications include "Otis Doesn't Scratch: talking to young children about self-injury" (PCCS Books, 2015); and "Our Encounters with Self-Harm" (2013). She is passionate about the meeting ground between poetry and mental well being, and is the facilitator of the Poetry School's international online course, "Poetry as Survival".
Clare's most recent collection – Flood – offers an eye-witness account of the floods of 2013 and 2015. Acting as a powerful metaphor for wider experiences, flood runs through the book in different forms – bereavement and trauma, the Savile scandal, life in an asylum. Ultimately, this is a story of one life as it is unraveled and rebuilt, written from the heart and from the North, in a language as dangerous and sustaining as water.
"'As a reader you cannot expect an easy time with Clare Shaw. She deals with the big subjects, war and conflict, violence and violation but also the subtler themes of language as a means of expression, identity and the difficulties of motherhood. She takes us to places we may be reluctant to go but more importantly she fixes her gaze on us and demands our attention and our involvement" (James Carruth, The North).
Prof. Tim Kendall – National Clinical Director for Mental Health for NHS England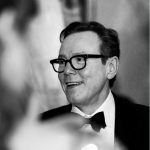 Professor Tim Kendall is the National Clinical Director for Mental Health for NHS England and NHS Improvement. He works closely with his Associate NCDs and Clinical advisors covering perinatal, children's, adult and forensic mental health. He chairs a number of national committees to implement the mental health strategy in England and leads national programmes of work, including the national suicide reduction strategy, Improving Access to Psychological Therapies (IAPT) and the National Institute for Health and Care Excellence (NICE) Digital Panel. In 2016 he established a national mental health network, with sign up of 97% of England's mental health providers, and membership of Medical Directors, Chief Executives and Directors of Nursing.
Tim has been Director of the National Collaborating Centre for Mental Health at the Royal College of Psychiatrists since 2001, where he chaired the first NICE guideline, on the management of schizophrenia and the first national quality standard (dementia) for NICE. He has also been visiting Professor at University College London for the past nine years and recently was awarded an honorary doctorate from the Open University. Tim has published widely and won the Lancet Paper of the Year Award in 2004, for showing the damaging effects of the drug industry and its selective publishing of trials on the use of antidepressants in children with depression.
His work has been adopted abroad and he has worked with a number of foreign governments. In October 2018 he chaired the advisory panel for and was filled was Compère at the first Global Ministerial Mental Health Summit, hosted by the UK.
Tim is trained as a psychiatrist and psychotherapist and continues clinical work as consultant for the homeless at Sheffield Health and Social Care NHS, where he was previously the medical director for 13 years. Tim is a strong advocate for inclusion of people with lived experience, and convened the first ever NICE Expert Reference Group which included lived experience and service user members.
Dr Peter Coventry – Senior Lecturer in Health Research INCiTE Project
Dr Peter Coventry is a Senior Lecturer in Health Services Research at the Department of Health Sciences and the Centre for Reviews and Dissemination, University of York. He trained as a social scientist before taking up a Medical Research Council post-doctoral fellowship in health services research. His work focuses on understanding ways to integrate physical and mental health care for people with mental health problems and physical comorbidities. He is expert in evidence synthesis, including individual participant data meta-analysis, has successfully run large randomised controlled trials in primary care to test low-intensity psychological interventions for depression in people with multimorbidity, and has twice won the RCGP Research Paper of the Year in Mental Health for qualitative evaluations of primary care mental health for people with long term conditions.  On-going work includes developing self-management interventions for people with serious mental illness and long term conditions and assessing the effectiveness of behaviour change techniques to modify multiple risk factors in people with serious mental illness. Recently completed work includes a NIHR funded mixed methods systematic review (known as INCiTE) that assessed the effectiveness and acceptability of psychological and pharmacological interventions for mental health in people with a history of complex traumatic events.
Dr Faisil Sethi – Consultant Psychiatrist & Service Director at the Maudsley Hospital, London
Dr Sethi is a Consultant Psychiatrist in Psychiatric Intensive Care at the Maudsley Hospital and the Interim Service Director for the Croydon and Behavioural & Developmental Psychiatry Directorate at the Bethlem Royal Hospital (South London and Maudsley NHS Foundation Trust). As a Consultant Psychiatrist in Psychiatric Intensive Care, Dr Sethi has over a decade of clinical experience in the assessment/management of acute clinical crises, including personality disorder.
Dr Sethi is on the Executive Committee of the National Association of Psychiatric Intensive Care Units (NAPICU) and on the Editorial Board of the Journal of Psychiatric Intensive Care. He was the past Vice Chair of National Association of Psychiatric Intensive Care Units (NAPICU), a past Elected Member of the General Adult Psychiatry Faculty Executive in the Royal College of Psychiatrists, and was a member of the NICE Guideline Development Group for the Short-Term Management of Aggression and Violence (2015).
Dr Sethi's clinical, quality improvement and research interests include: PICU clinical standards; rapid tranquilisation and the management of acute disturbance; personality disorder; art and mental health; mental health law and the criminal justice interface; clinical leadership. In 2013 – 2016, he was a Co-Lead of the English Personality Disorder Services Review Project, culminating in joint authorship of the 2017 Original Paper: Personality disorder services in England: findings from a national survey. In 2018, he was a Co-Lead of the 2018 Joint BAP-NAPICU evidence-based consensus guidelines for the clinical management of acute disturbance: de-escalation and rapid tranquillisation (British Association of Psychopharmacology and National Association of Psychiatric Intensive Care Units).
Jina Barrett – Organisational Consultant, Camden and Islington NHS Trust; Tavistock and Portman NHS Trust
Jina Barrett -Works as an organisation consultant in the public sector and in private enterprise. She also works in clinical practice in the NHS as a psychoanalytic psychotherapist. She was a member of the development team for the Personality Disorder Knowledge and Understanding Programme from its inception in 2007, on behalf of the Tavistock and Portman NHSFT, and a member of the national delivery team until 2018. As part of the DH National Programme for the Development of Personality Disorder Services, she worked on the Camden and Islington pilot, LiveWork, from 2004-15. She currently works as an internal consultant at Camden and Islington NHSFT, with the Personality Disorder Service and with Primary Care Mental Health Services. On behalf of the Portman Clinic, she contributes to developing organisation support initiatives in forensic and custodial settings.
Prof. Edmund Sonuga-Barke PhD – Professor of Developmental Psychology, Psychiatry and Neuroscience at the Institute of Psychology


Edmund Sonuga-Barke is currently Professor of Developmental Psychology, Psychiatry and Neuroscience at the Institute of Psychology, Psychiatry and Neuroscience, Kings College London. He has Visiting Chairs at Aarhus University and the University of Sussex. He is Editor in Chief of the Journal of Child Psychology and Psychiatry.
His research focuses on understanding neuro-developmental disorders and mental health
conditions across the life span. To this end, he employs basic developmental science approaches to study the pathogenesis of such conditions, their underlying genetic and environmental risk and resilience sources and their mediating brain mechanisms.
Prof Sonuga-Barke is a Fellow of the Academy of Medical Sciences (2016) and The British Academy (2018).