BIGSPD Annual Conference 2019- Durham
2 – 4 April, at the Radisson Blu Hotel, Durham.
​
Registration Open !!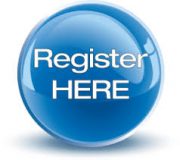 Limited funded places available for Service User/Carers
click here to complete an application form
Abstract Submission Open click here for more details
Sponsorship and Exhibition opportunities available for more information click here
Announcing the keynote speakers:
Clare Shaw – Poet and Service user Activist
Professor Tim Kendall – National Clinical Director for Mental Health for NHS England 
Dr Peter Coventry – Senior Lecturer in Health Research INCiTE Project
Dr Faisil Sethi – Consultant Psychiatrist in Psychiatric Intensive Care at the Maudsley Hospital, NAPICU EC Member

Jina Barrett – Organisational Consultant – Camden and Islington NHS Trust

Edmund Burke – Details to follow
To read more about our speakers click here
Become a BIGSPD Member now and receive a discounted member rate join now!
Delegate Rates:
Residential

This fee includes the following:

Attendance for all 3 days at the conference.

Accommodation at the conference venue or nearby hotel for the evening of Tuesday 2nd and Wednesday 3rd April 19 (please note: hotel will be allocated at a later date)

Dinner and entertainment on Tuesday 2nd April 19 (to be held at the Radisson Blu)

Gala Dinner, welcome drink and entertainment Wednesday 3rd April19 (to be held at the Durham Castle)

Registration Fees Residential          
Cost
BIGSPD Early member Registration before 25th Jan 19
£455
BIGSPD  Early Non member Registration before 25th Jan 19
£525
BIGSPD Late member Registration after 25th Jan 19
£520
BIGSPD Late Non member Registration after 25th Jan 19
£595
BIGSPD Service user/Carer limited spaces available

(please complete an application form here)

Free
Non-residential

This fee includes the following:

Attendance for all 3 days at the conference including lunch and refreshments.

(does not include evening meals – these can be added on as optional extras below)

Registration Fees Non Residential
Cost
BIGSPD Early member Registration before 25th Jan 19
£290
BIGSPD Early Non member Registration before 25th Jan 19
£350
BIGSPD Late member Registration after 25th Jan 19
£340
BIGSPD Late Non member Registration after 25th Jan 19
£410
BIGSPD Tuesday Dinner 2nd April 19
£42
BIGSPD Wednesday Gala Dinner 3rd April 19
£60