The British and Irish Group for the Study of Personality Disorder
BIGSPD was formed in 1999 as a forum for networking in the field of personality disorder. This began as a small annual conference, predominantly for clinicians but has evolved significantly over the past 25 years. BIGSPD is an organisation which values lived experience equally to those who are traditionally trained. This is reflected in our co-presidency, executive committee, organisational values and in our conference content.
Our stimulating annual conference provides a unique blend of relevant keynote talks from a variety of fields with presentations of new research, service developments and evaluation, lived experience working and involvement, workshops and poster presentations.
Additionally, BIGSPD is currently developing a learning community which can support and connect those working with people with a diagnosis of personality disorder, alongside those living with associated difficulties and their expertise in navigating the healthcare system. Our Community of Practice will include regularly facilitated and coordinated learning events led by the executive committee and our membership to share thoughtful and reflective thinking, innovation and significant developments which will enhance our efforts to reduce distress and improve lives.
Planning is going forward.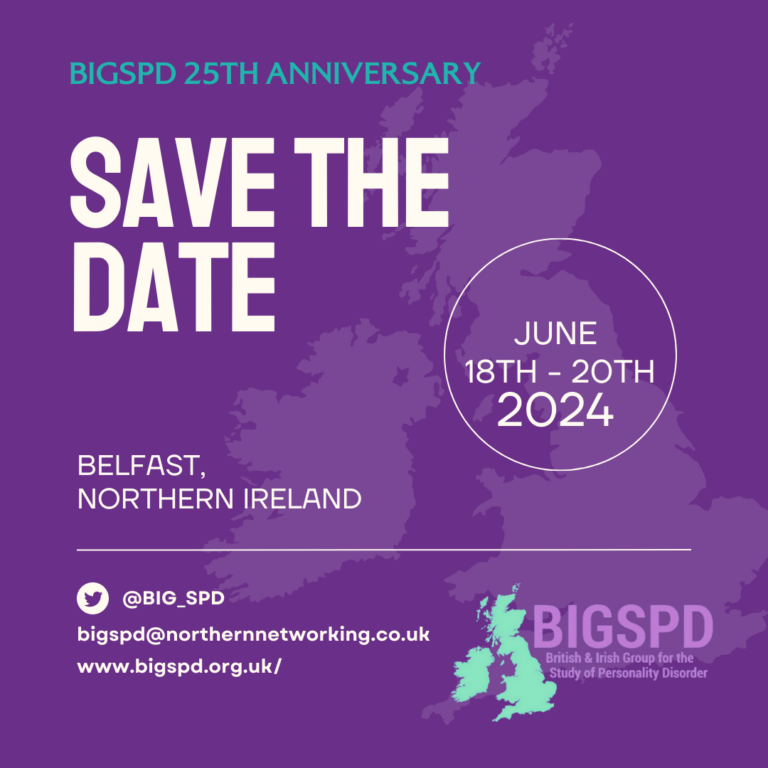 We are delighted to announce our next conference, right on time to also celebrate the 25th anniversary of BIGSPD.